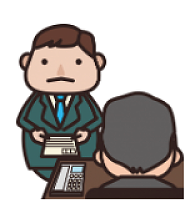 In line with the revised Ordinance on Waste Disposal and Cleaning by the Biratori Town and Two Other Towns Sanitation Facility Association, all business operators, including sole proprietors, who drop off waste need to be registered. Please note that waste will not be accepted if dropped off by unregistered business operators.
How to register
Submit an application for registration as a waste drop-off business operator.
Submit a written oath.
The application and written oath forms are available at the Sanitation Facility Association or can be downloaded here.
Start of application acceptance
June 1, 2020
Start of registration certificate issuance
August 1, 2020
Launch of the Waste Drop-off Business Operator Registration System
September 1, 2020
Contact for inquires
Biratori Town and Two Other Towns Sanitation Facility Association (Tel.: 01457-2-2024)